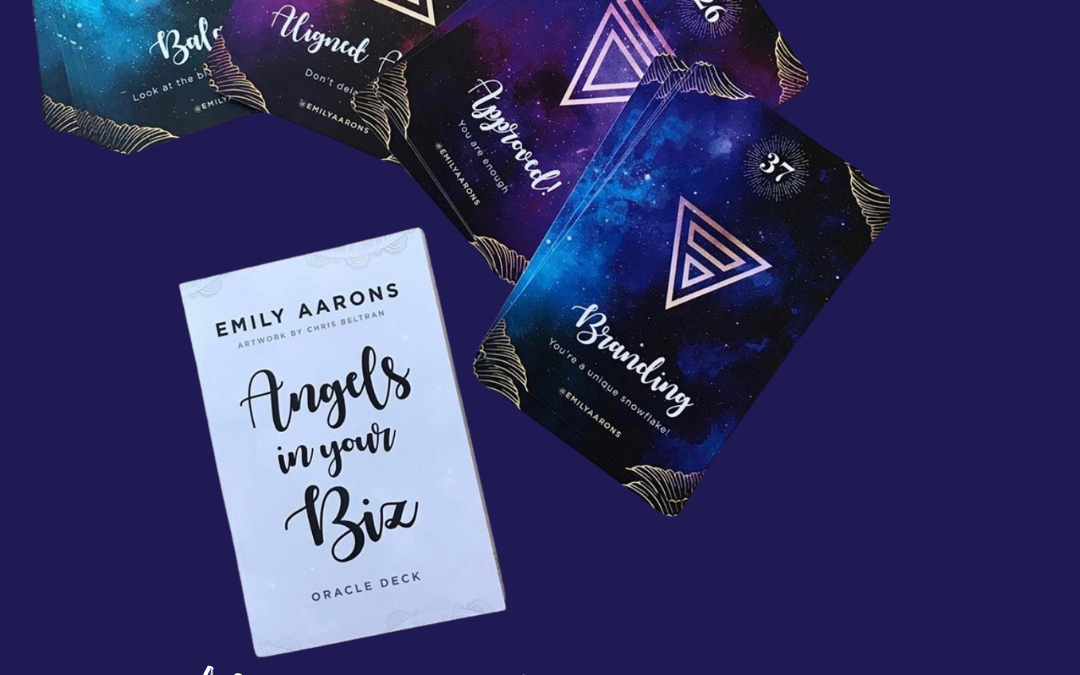 Angels in Your Biz Weekly Forecast April 26
Episode 258
Wow, it's all coming together and your angels are here CHEERING you on! YAY!
One of my superpowers is helping entrepreneurs to listen to their intuition and use it to grow their business, if you'd like to work more closely with me this Summer, I'll be reopening my Align & Activate Mastermind very soon. To be considered in the "early bird" list, head on over to emilyaarons.com/mastermind to apply today!
April 26 Energy Forecast:
2. Breakthrough: Keep on going!
You're right there! Keep on going! You're on the verge of a huge breakthrough! Embody the best you possible…aka your highest self. What does a successful person act like? Now, close your eyes and embody their behavior, attitude, and demeanor. Then shift your actions to DO the things your highest self would do. Play the part today, not some day. Who are you not to? What you want also wants you. Ask yourself: "How much money/success/love can I tolerate?"
​
​
36. Trust Your Gut: Your body knows the truth
You've been doing the head stuff for way too long! Overthinking, over-analyzing, and second-guessing. STOP IT! Get out of your head and into your gut. It knows the truth, but first you need to trust yourself. There's no way to begin trusting others if you don't trust in yourself. Your gut is like your body's second brain. It's also like a lie detector. It wants you to know something. Quit trying to make sense of a situation, and just go with the knowing of your brilliant gut instinct. You don't need to justify yourself for having this intel, just roll with it. The more you take action and trust your inner knowing, the more your inner knowing strengthens. Your angels also want to validate that YES, you are strengthening your intuition by doing this practice. There's really no risk either! How's the alternative working out for ya?
​
​
23. Outsource: Stop trying to do everything alone
If you're trying to do everything alone, you're actually not serving at your highest level. "If you want to go fast, go alone. If you want to go far, go together." Your guides have been trying to connect you with all the right people whom you can trust to help with your day-to-day operations. They want your success as much as you do, and you've finally reached the point where you MUST hire help if you ever want to see your dreams come true. You're wasting precious resources like time and energy by doing too much, it's safe to ask for help and receive it.
Love this episode? Tune into the next one!