The Phoenix Mentorship
with Emily Aarons
INTUITION |
ENERGY HEALING |
SOUL-CONNECTION | QUANTUM GROWTH
Are you feeling called to bring your business to a whole new dimension in 2022?
The Phoenix Mentorship is a 6-Month experience for powerhouse female CEO's that will unlock your intuition and activate your energy field so that you can impact millions from your purest state.
I'm absolutely fired up to bring back my favorite group program to female empire builders to teach my spiritual tools to facilitate quantum sustainable growth during this program and beyond!
Simple Application Process:
Step 1: Submit your application.
Step 2: We will review your application and contact you to set up a brief interview.
Step 3: If we feel you're the right fit for The Phoenix Mentorship Experience, you will proceed with on-boarding with a member of my team.
Applications close 12/10/21 or as soon as the program is filled. First come first serve. Space is limited to 15.
The Phoenix Mentorship kicks off on Friday, January 7, 2022.
True business GROWTH starts when you invest in healing your ENERGY.
Not Your Conventional Mastermind
Conventional business strategy will bring you conventional results. Whereas unconventional strategies lead to quantum growth.
You've got the (masculine) strategy and logistics down, NOW is the time to align your energy!
Simply put, The Phoenix Mentorship is all about the energy work and working with YOUR divine feminine blueprint…plus an In-person retreat, I KNOW you're craving right about now!
Even the best strategies in the world will fall flat if you're out of alignment, and that leads to BURNOUT.
The Phoenix Mentorship will help you rise triumphantly and avoid the crash and burn!
Sacred Wisdom – I'll be sharing sacred energy tools to use within yourself and your business
Sisterhood – This is a SAFE space to be tender and vulnerable and to heal old wounds
Freedom – Release energy blocks, limiting beliefs and trust your gut so you can soar to your next level to impact millions
"The only way to change our life is to change our energy…we have to change how we think and feel… We are always sending and receiving electromagnetic energy." ~ Dr. Joe Dispenza
The Phoenix Mentorship Program Deliverables:
(1) Monthly Group Call: Spiritual Teachings with laser coaching 
(1) Monthly Alternating Channeled Meditation for energy reset or Guest Expert Trainings
In-person Retreat: Sedona, AZ, April 2022
Email Access to Team Emily
Community Text Notifications
Sedona Grounding Retreat | April 10-13, 2022 | Sedona, AZ
We will be focusing on various types of healing and manifesting our dreams. It's all about luxury, relaxing, exploring nature, eating chef-prepared meals, and chilling out! The Phoenix Mentorship will have an exclusive VIP day with Emily. This retreat is included for The Phoenix Mentorship, plus receive a $500 "Show Up" Bonus. (This retreat will be available to a select group of additional guests for $3500.)
6-Month Access to Mastery & Ascension Membership: Monthly Channeled Energy Healings and Library 
Badass Business Bundle Meditations 
$4000 Pay-in-Full BONUS: Save $1500, Plus receive a 1:1 Healing Session with Emily Valued at $2500 to be used within the 6-months.
Optional Add-on: (2) Private 1:1 Healing Sessions with Emily. *Only 2 spots available.
Your higher self is giving you a road map, it's time to TRUST it!
So Ready For A Quantum Shift!
Over the last 22 years as a healer, I've experienced QUANTUM levels of success for myself and for my clients…
And that can be traced back to TWO valuable assets in your business, which are:
– Your energetic alignment and
– Your intuition
Throughout the Phoenix Mentorship, I'll teach you how to unlock and master BOTH!
True business growth happens when you invest in healing your energy.
Within The FIRST 3 Months You'll Be Able To…
Understand energy systems in and around your to see, feel, and protect yourself

Completely unlock your intuition

Create deep meaningful relationships with your peers
Month-by-month Breakdown:
Month 1: Intuition & Creating An Aligned Vision
Month 2: Energy Systems & Sacred Feminine 
Month 3: Akashic Records & Connecting With Your Spirit Team
Month 4: Healing Modalities, Integration Work, & RETREAT!
Month 5: Soulmate Client Attraction & Soulful Sales
Month 6: Choosing Grace Over Perfection & Detachment
If you're a multiple 6 or 7-figure female empire builder who's ready to swap the burnout for a turned-on intuition, I'd love to invite you to APPLY NOW.
Space is limited to 15.
We're all craving human CONNECTION and AUTHENTICITY…
Will you tap into it OR will you be left behind?
You Might Be Struggling With…
Pushing through the pain – getting sick often, sometimes losing your voice, sleepless nights, and physical or emotional pain.
Looking for a community where you can let down your guard and be vulnerable in order to receive deep healing…instead of holding space for others constantly.
Feeling burnt out out and ready to stop and take care of yourself.
A weird sinking feeling in your body like you KNOW there's something more for you out there but you just haven't accessed it yet.
You've been part of old-school masterminds in the past that were fully left-brained, focused on strategy and tactics, and you never found them to give you the clarity and confidence you were seeking. 
Where attention goes, energy flows…
The Phoenix Mentorship is for you if:
You're ready to align to your power to create more impact in your community!
You're eager to open up your intuition and spiritual gifts!
You're consumed with work and are seeking LESS work without the guilt. 
You know the strategies but you're ready to innovate by trusting your inner knowing.
You've been a bit disappointed with masterminds before because you're looking for a deeper personal connection.
You have an abundance mindset and you're ready to this 6-month experience!
Why The Phoenix Mentorship Works
The Phoenix Mentorship is a sacred container for miraculous breakthroughs to occur so that you can step more fully into your power, unlock your intuition, and make more impact without hard work and hustle.
This is SUPPORT like you dream about…this is a sisterhood. Each member plays an integral role to allow for rapid growth and transformation. The Phoenix Mentorship attracts POWERFUL female CEOs who are able see your greatness and your highest potential and cheer you on as you experience quantum shifts.
There's not a single program out there that provides deep energetic healing and support with an experienced healer along with a high-level group mastermind-like atmosphere.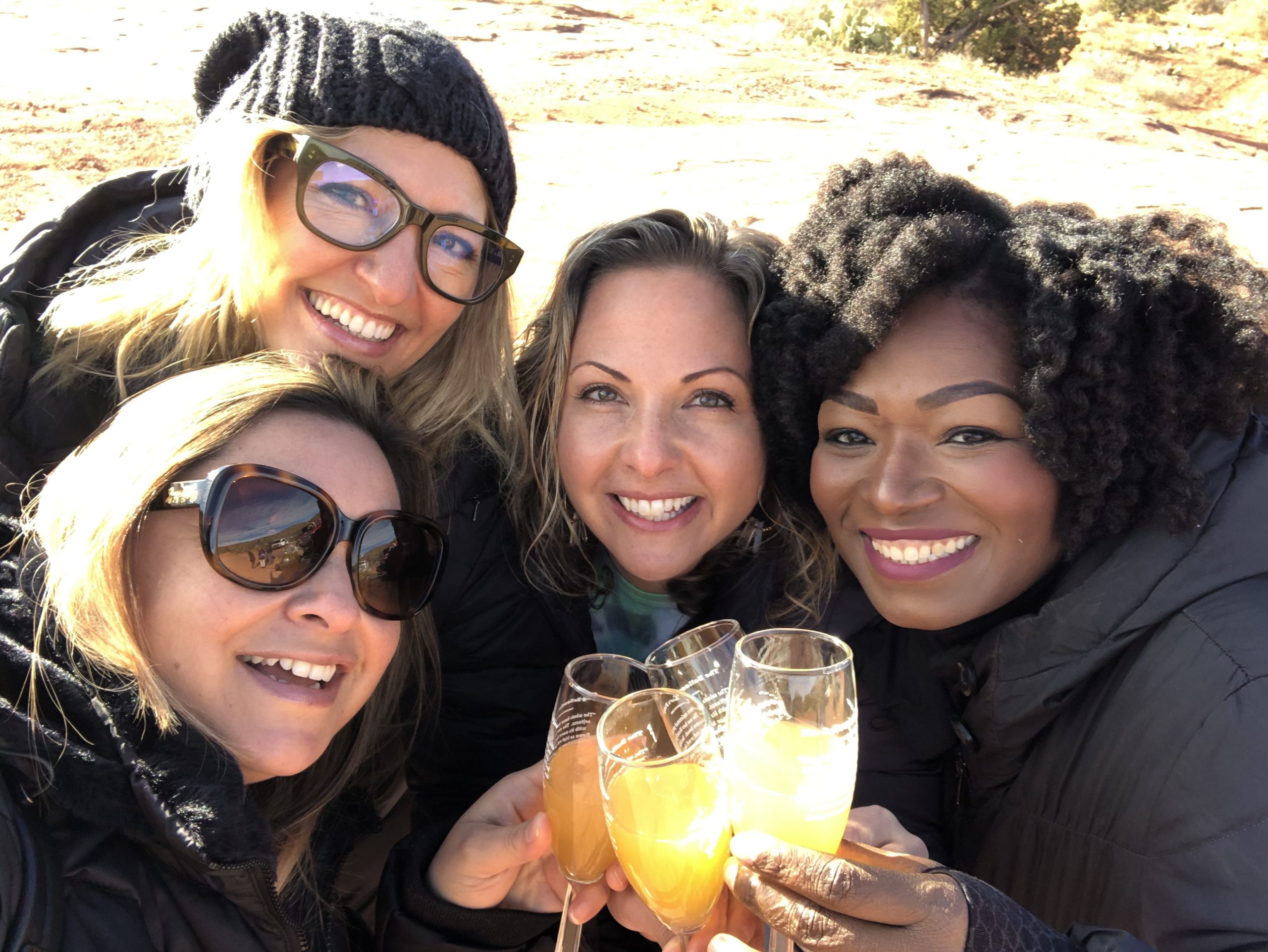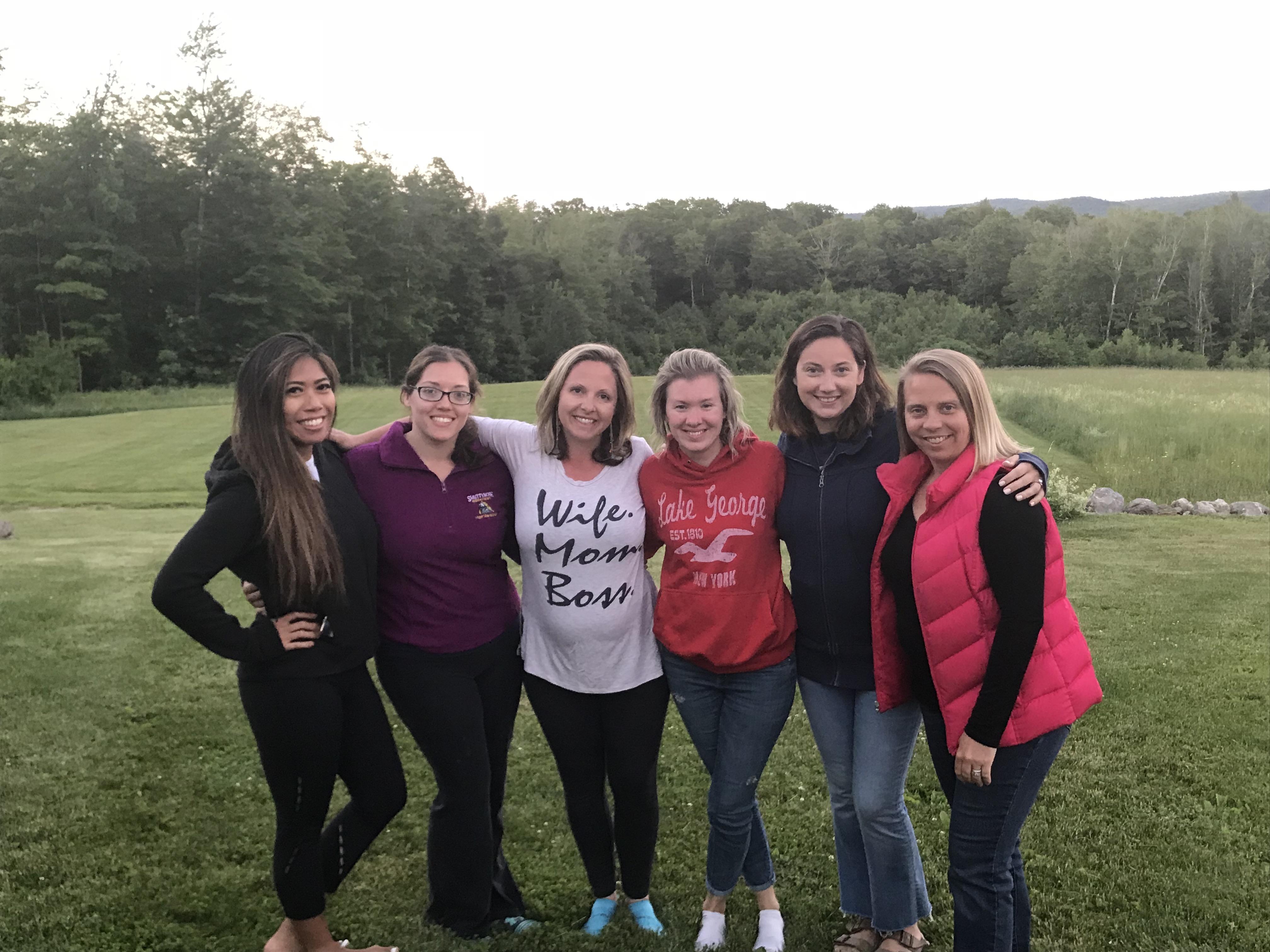 The Biggest Wins for Past Members: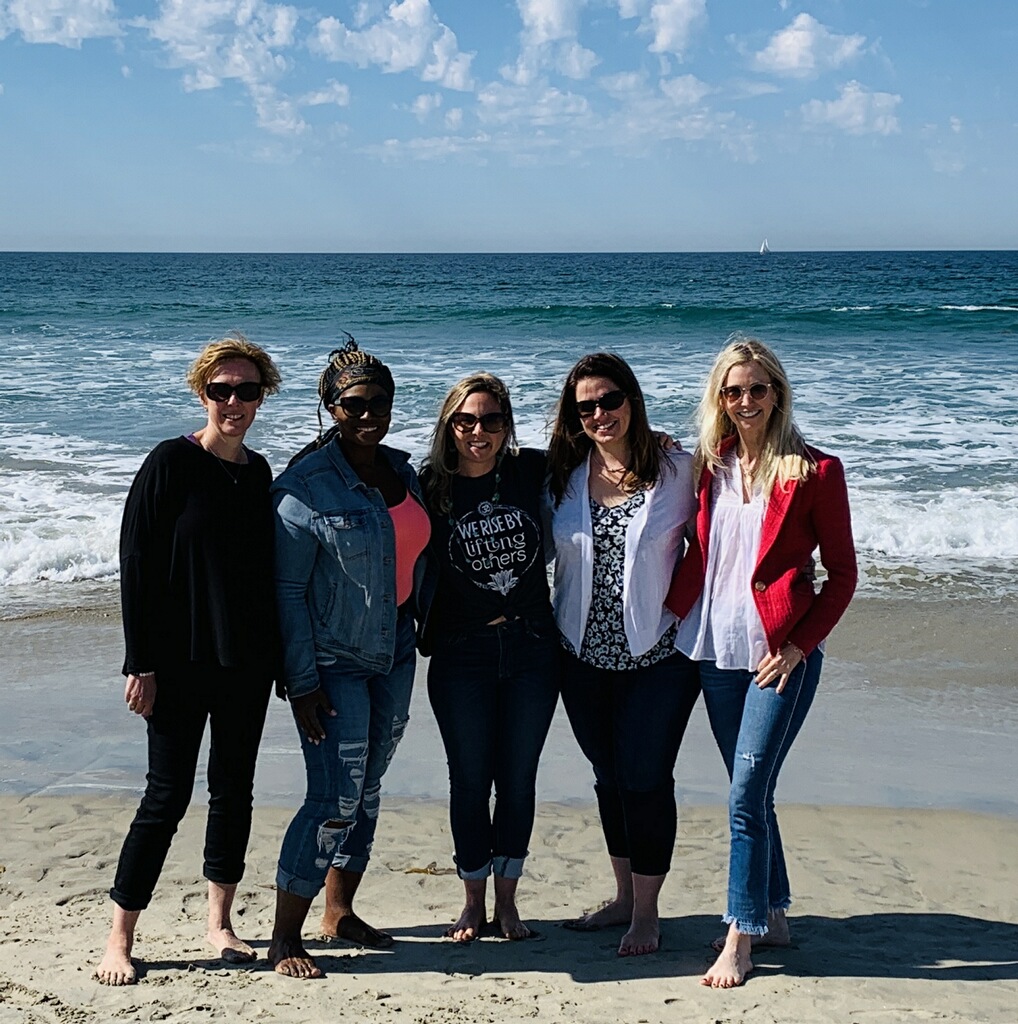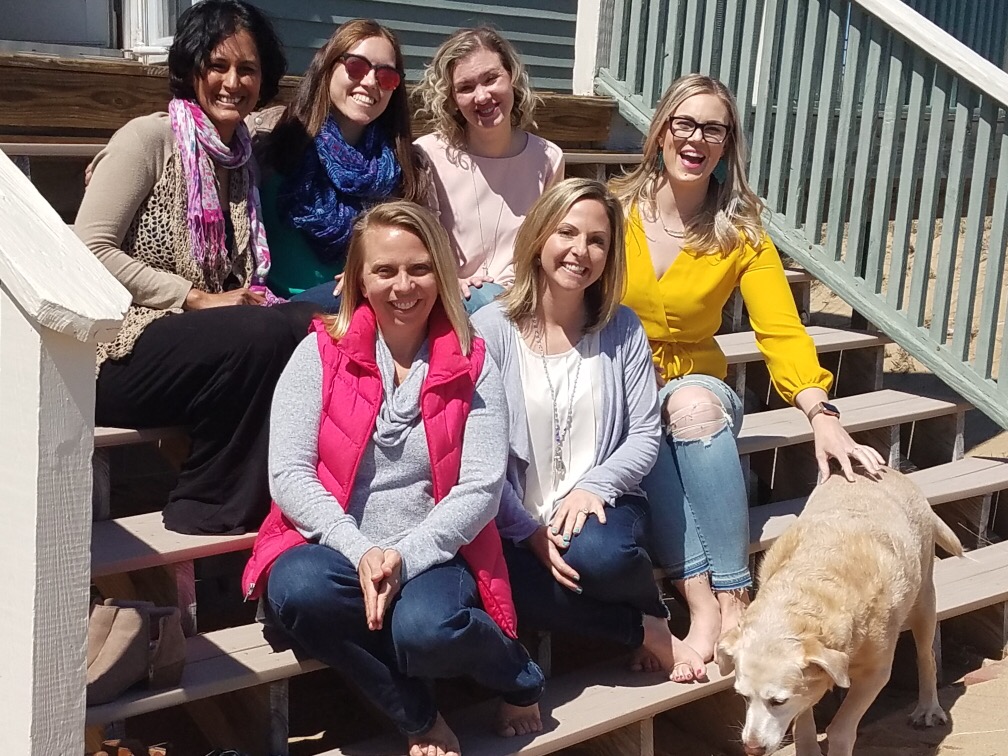 Are You Ready For A Quantum Shift?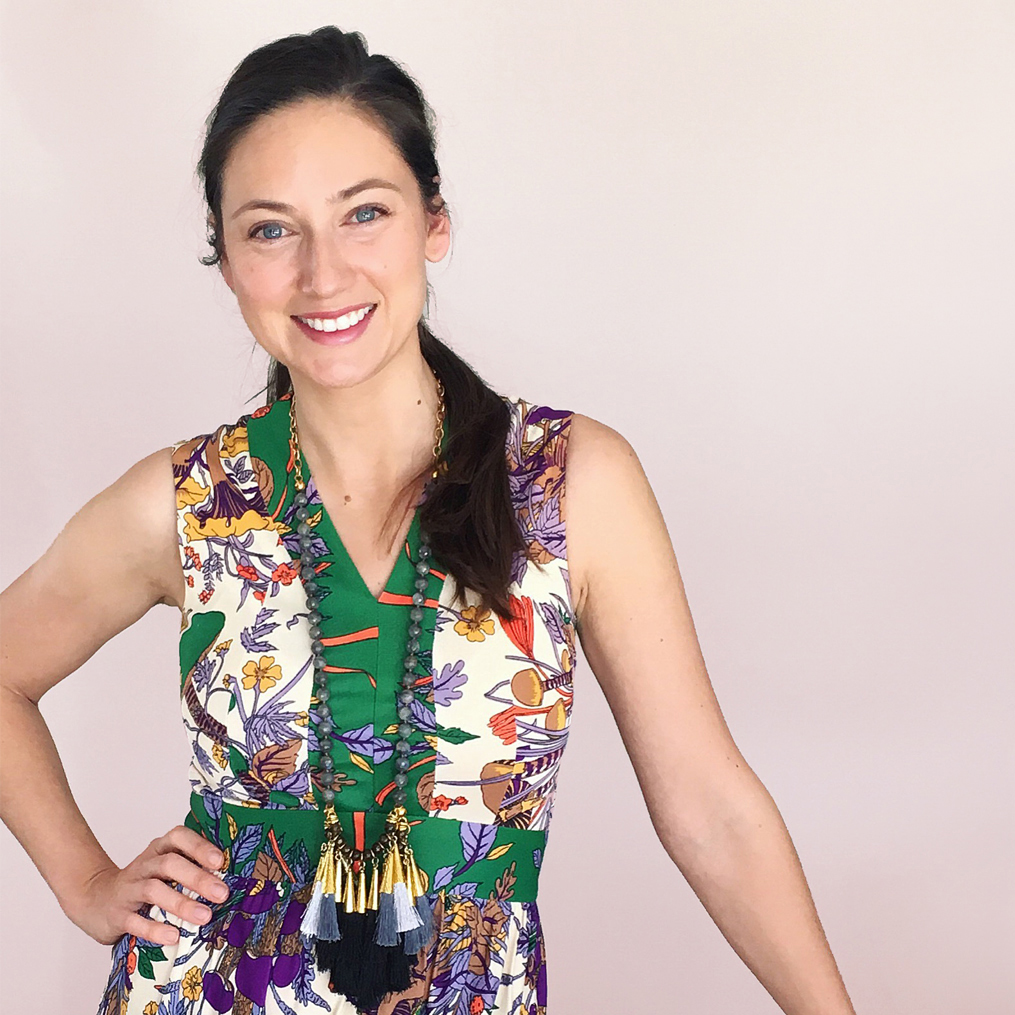 I got back in touch with my intuition.
I joined Phoenix because I lost touch with my intuition. I wasn't sure what my next step was going to be and beyond that I wanted to increase my income. I made some important shifts over the year. I'm thankful for the support, insights, and lessons gained as a result of being part of the group.
~Libby Bryant
Listen to Libby on the Aligned & Unstoppable Podcast

Emily helps to clear out anything in our way and connect with a deeper knowing
I love how Emily helps us to tap into our higher self and our soulmate clients. She supports us in doing things in business that feel light rather than heavy so that we're more in the flow of receiving. She encourages us to do what is right for our business, rather than looking at what others do. Emily helps to clear out anything that is in our way. It's all about how she has us connect with a deep knowing of who we are and what we were brought here to do, and how to bring it into the physical world (with the support of divine intervention). The group is great for accountability and keeps us all motivated to reach our goals.
– Dr. Maggie Luther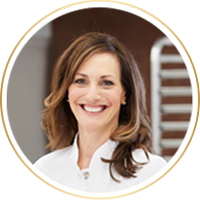 I am free to follow my dreams.
 I feel like this program has been about self care and compassion, trust, acceptance, and releasing that which no longer serves me so that I can move forward with ease and confidence. It's healing and nurturing my soul so that I am free to follow my dreams. I really didn't know what I was getting into when I signed up for this program, and it's been one of the best choices I've ever made. I didn't understand how much I actually needed this spiritual support in order to truly grow and be successful.
– Karen Collins, Owner Bisousweet Bakery