If you've been searching for a bigger than life breakthrough, you've come to the right place.
You have a higher calling to emerge as the entrepreneur your business and your higher self need, without the burnout…and this is how.
The Phoenix Mentorship is a 12-month deep spiritual experience that will change your life and your business forever.
GROWTH | CONNECTION | EVOLUTION | CLARITY | HEALING
Simple Application Process
Step 1: Submit your application.
Step 2: We will review your application and contact you to set up an interview or let you know we're proceeding to other applicants.
Step 3: If we feel you're the right fit for The Phoenix Mentorship Experience, you will proceed with on-boarding with a member of my team.
Not quite at 6-figures? No worries, CLICK HERE for a special opportunity just for you!
True business GROWTH starts when you invest in healing your ENERGY.
It's Kind Of Like A Woo Woo Mastermind & Experiential Learning!
The Phoenix Mentorship is the ONLY place we don't have to be "anybody" and we can connect soul to soul and know we BELONG.
Spirit has asked me to "teach the teachers".
If you've ever felt stressed, anxious, or slightly overwhelmed during a launch, you know how much your energy effects your results…
Even the best strategies in the world will fall flat if you're out of alignment and that leads to BURNOUT.
The Phoenix Mentorship will help you rise triumphantly and avoid the crash and burn!
It's kind of like having a map of the world (business strategies and tactics) without having a compass (intuition and alignment)…
You frequently look for the next ninja strategy and change directions.
You may ignore the gut instincts inside of you
You have BIG dreams and desires but feel a little deflated because you're not sure what your next RIGHT step is.
I'm here to help you find YOUR true North!
Experiential learning – I'll be sharing all of my sacred energy tools and secrets
Sisterhood – This is a SAFE space to be tender and vulnerable and to heal old wounds
Freedom – I work with every member 1:1 to free you from energy blocks, limiting beliefs and trust your gut so you can soar to your next level to impact millions
"The only way to change our life is to change our energy…we have to change how we think and feel… We are always sending and receiving electromagnetic energy." ~ Dr. Joe Dispenza
The connections are so powerful! It's not only about making money it's about bettering yourself. It's about working on your mind body and soul. It's also women empowering women. Which I think is so incredible. I love the connections I had made.
The mentorship program to me has been life changing. This program completely showed up in my life when I truly needed the guidance and support to get me headed in the right direction. The support system and guidance this program has given me was exactly what I needed to move forward.
The best answers are RARELY found in your head.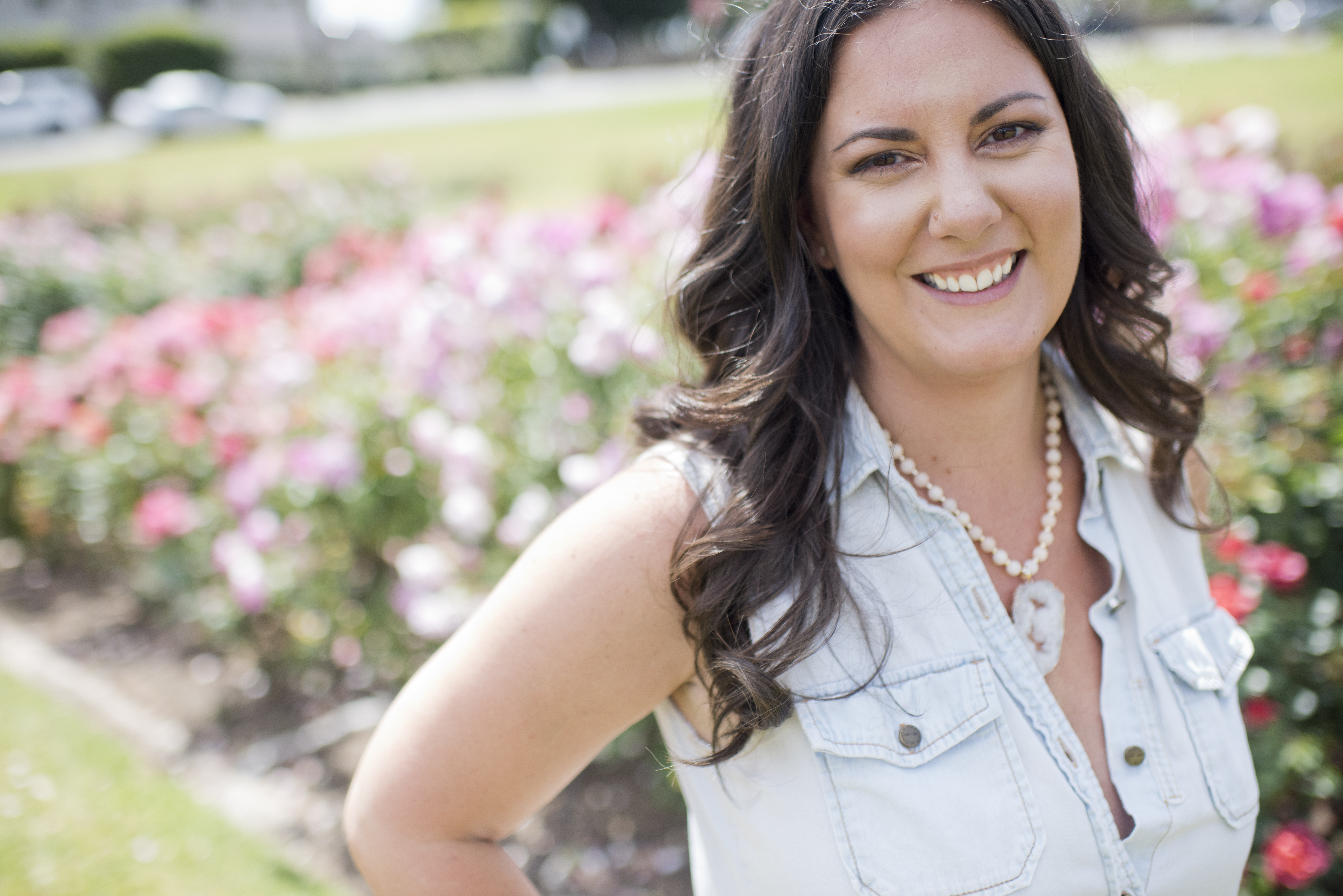 This is the first step on the journey that's going to change your life.
I was feeling lost and confused. I had all these strategies and bought thousands of dollars of courses…I knew I didn't need another strategy, I needed to take the skills I already knew and tap into my intuition. Working with Emily taught me how to tap into my intuition, clear my blocks, and got me so rooted, strong, confident and powerful!
~Karen Diaz
Listen to Karen on the Aligned & Unstoppable Podcast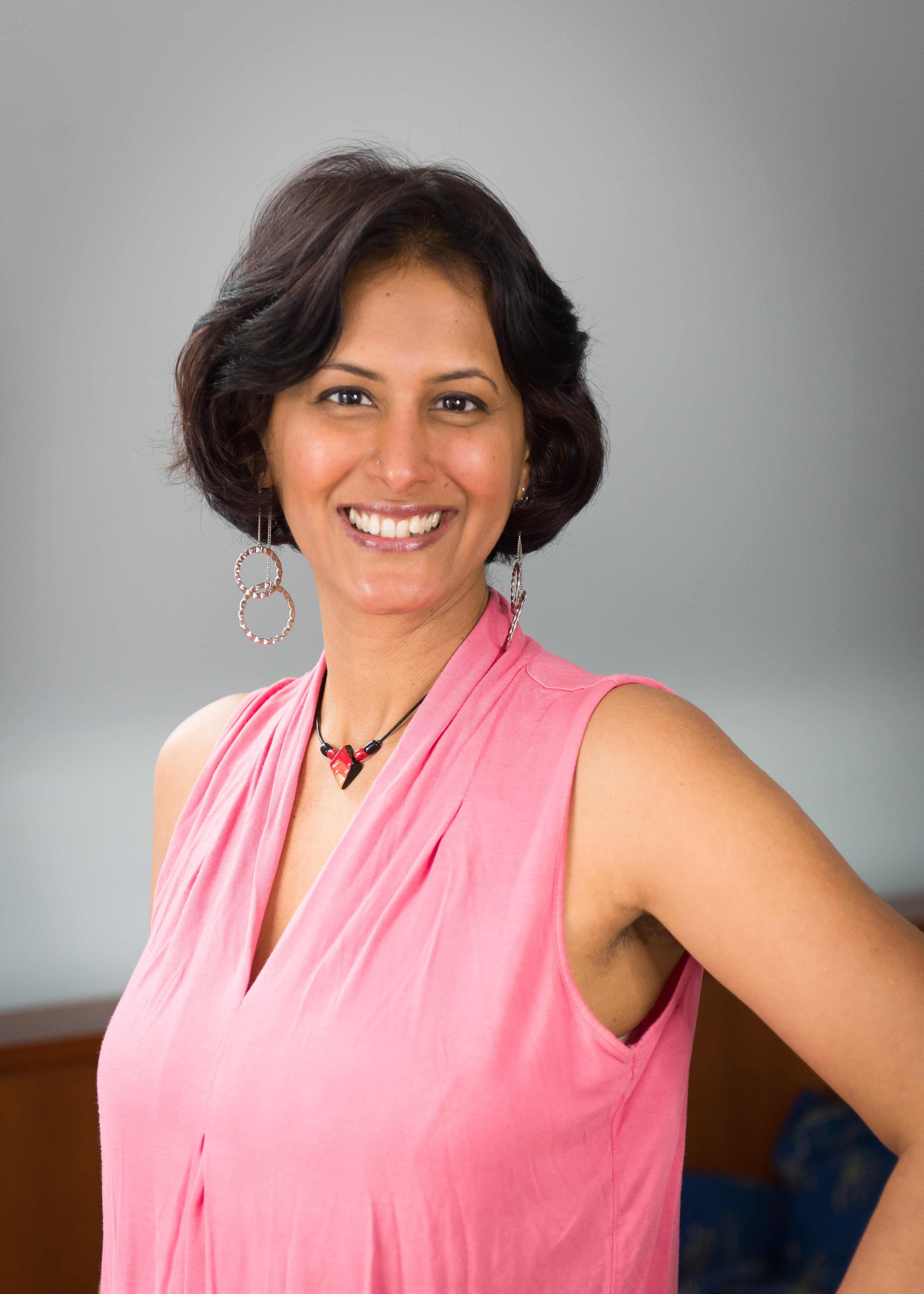 I was scared, but something deep inside me told me I was ready.
Emily helps you to BE who you want to be before you have it in your present reality. So much of the work I'm doing today is because of my work with Emily and the Phoenix Mentorship. Getting the 1:1 Soul Book Energy clearings with her has been phenomenal with moving energy and removing some of the blocks that I had.
~Padma Ali
Listen to Padma on the Aligned & Unstoppable Podcast

This ISN'T another business mastermind…
It's a 12-month deep spiritual experience that will change your life and your business forever.
If you're ready to embark on a journey of healing, connection, growth, and alignment to your highest potential, you've come to the RIGHT place!
The Phoenix Mentorship is for six-figure (or beyond) impact-driven entrepreneurs who are ready to step into their zone of genius, uncover who they are at a soul level, unlock their intuition, fully express it in their business, and allow more abundance and ease into their life.
The TWO most valuable assets in your business are:
– Your energetic alignment
– Your intuition
During the next 12 months, I'll teach you how to unlock and master BOTH!
The biggest problem you're likely facing is you have no understanding of the mind/body/energy connection and how it can help you make a bigger impact.
Just imagine… that sweet feeling of relief when you really step into your TRUE SELF and achieve your greatness: that power as a woman, a leader, and an influencer.
Are you ready to apply the secrets of how to use your intuition and other spiritual tools to elevate your brand, attract your soulmate clients, and align to infinite abundance?
We're all craving human CONNECTION and AUTHENTICITY…
Will you tap into it OR will you be left behind?
You Might Be Struggling With…
Pushing through the pain – getting sick often, sometimes losing your voice, sleepless nights, and physical or emotional pain.
Looking for a community where you can let down your guard and be vulnerable in order to receive deep healing…instead of holding space for others constantly.
Feeling burnt out out and ready to stop and take care of yourself.
A weird sinking feeling in your body like you KNOW there's something more for you out there but you just haven't accessed it yet.
You've been part of old-school masterminds in the past that were fully le

ft-brained, focused on strategy and tactics, and you never found them to give you the clarity and confidence you were seeking.
Where attention goes, energy flows…
Operating from your current circumstances leaves you…
Looking outside yourself for something or someone to fix your problems
Constantly feeling stuck and overwhelmed
Overthinking every strategy and unsure of your next step
Repeating the habits that keep you blocked
Acting from a place of neediness and exhaustion
Perpetuating feelings of broke, worried, and fearful
Disconnected from your super powers
Feeling unsupported and unsure what to do next
Working longer hours to make up for your lack of alignment
Shift your attention and energy so that you can…
Get into energetic flow and ease and work less while making more money
Completely unlock your intuition to help your clients on a deeper level
Fully plug into source connection and attune your vibrational state to magentize your dream life NOW
Rewire your brain and body to create optimal health and vitality
Become a vibrational match to attract your ideal soulmate clients effortlessly
Heighten your innate spiritual gifts to create higher demand for your work
Be supported by powerful women so you can feel totally confident and empowered
Be held accountable for BEing the best version of you to call in your best life
Step away from the hustle; simply FLOW
How is The Phoenix Mentorship Different?
Simply put, it's all about the energy work.
There are NO other programs out there that offer this kind of individualized attention and soul healing…and trust me, I've looked!
The biggest difference between The Phoenix Mentorship and any other mastermind experience is the ability to work one-on-one with me. I've been on the spiritual path my entire life as well as practicing energy healing professionally for 20 years.
Through the profoundly deep energy clearings with me, you can achieve bigger results faster in your business!
We believe that alignment is EVERYTHING.
FAQ'S
Q: How much time will be required?
A: It's not about how much time is required, it's more about how much are you willing to commit to your own growth? We have bi-weekly zoom calls, you get a monthly 1:1 session with me, and we have 3 retreats. None of them are required, but they're part of the program to support your growth and healing.
Q: If I'm already working with a coach or in a mastermind, how will this fit in?
A: The Phoenix Mentorship will complement whatever you're currently doing whether it's working with a coach or you're already in a mastermind. It's a great mix because (likely) you're not getting any of the deeper spiritual INNER work that the Mentorship provides it's members to get into ALIGNMENT with the strategies you may be working on with a coach.
Q: How is this like other masterminds?
A: Simply put, The Phoenix Mentorship is NOTHING like them. This is a sacred space for powerful women to receive healing as they grow and evolve. I don't have to tell you that your business is simply a catalyst for personal growth.
Q: What's the investment?
A: NOTHING until you apply! All of the dollars and cents are on the application!
The Phoenix Mentorship is for you if:
You're ready to align to your power to create more impact in your community!
You're eager to open up your intuition and spiritual gifts to help others!
You're drowning in your work, you're skipping meals, your health and wellbeing are suffering, and you're ready for a change.
You know how important it is to release old patterns and blocks so that you can open to new possibilities!
You've been a bit disappointed with masterminds before because you're looking for a deeper personal connection.
You embrace being part of a group environment and you're dedicated to elevating energy with the other members!
You're committed to unplugging for a few days at our in-person retreats!
You've generated 6-figures (or are on track to) in annual revenue.
You have an abundance mindset and you're ready to experience a miraculous breakthrough!
The Phoenix Mentorship is NOT for you if:
You'd rather have a coach who's not so woo-woo.
You're stuck in a lack mindset and always get stuck in your "blocks".
You're expecting someone else to do the work for you.
You're looking for a left-brained strategy-based business group.
You're not open to alternative methods of clearing energy and limiting subconscious beliefs.
You complain about your circumstances or feel like a victim of your circumstances.
Why The Phoenix Mentorship Works
The Phoenix Mentorship is a sacred space for miraculous breakthroughs to occur so that you can step more fully into your power, unlock your intuition, and make more impact without hard work and hustle.
This is SUPPORT like you dream about…this is a sisterhood. Each member plays an integral role to allow for rapid growth and transformation. The Phoenix Mentorship attracts POWERFUL female CEOs who are able see your greatness and your highest potential and cheer you on as you unlock new ways to impact others and unlock unlimited abundance.
There's not a single program out there that provides 1:1 deep energetic healing support with an experienced healer along with a group mastermind-like atmosphere.
Within The FIRST 3 Months You'll Be Able To:
See, feel, clear energy
Access the Akashic Records AND edit them
Completely unlock your intuition
Apply your new abilities to your business to create alignment, ease, manifest more soulmate clients, unlock abundance and so much more!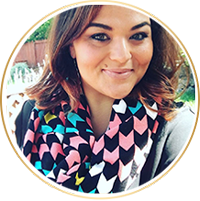 I now realize how easy business can be!
Emily's mentorship has made me realize how easy business can be when I do the work; meditate, practice self love, plan and take action to get aligned with my best self. There's no way I'd be where I am in my business without having been a part of the Phoenix Mentorship. In one month I recruited EIGHT women to my team! And this was the most stressful month of my life even though my family was evacuated from home for 10 days after a wildfire. I wholeheartedly believe that hitting this accomplishment and earning 3 levels of promotion, during my first three months with my company, was entirely due to being amongst Emily and the rest of our group.
– Arianna Stratford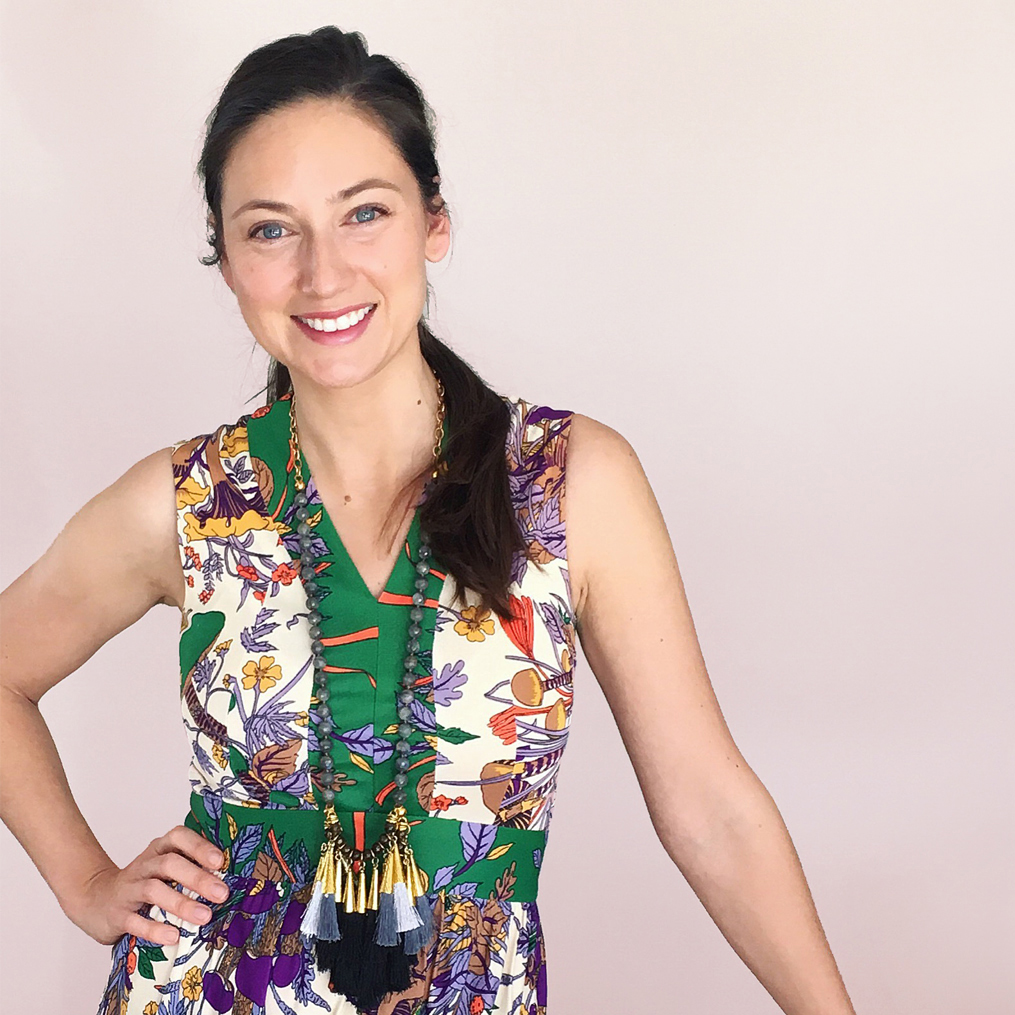 I got back in touch with my intuition.
I joined Phoenix because I lost touch with my intuition. I wasn't sure what my next step was going to be and beyond that I wanted to increase my income. I made some important shifts over the year. I'm thankful for the support, insights, and lessons gained as a result of being part of the group.
~Libby Bryant
Listen to Libby on the Aligned & Unstoppable Podcast

The Phoenix Mentorship Program Deliverables:
Bi-weekly Group Coaching Calls with meditation/energy clearing/training and Hot Seats
(3) In-person Retreats: the biggest value of The Phoenix Mentorship experience is the in-person connections and support.
(9) 1:1 Soul Book Editing + Energy Clearing Sessions with Emily
Email and text access to Emily + team
Private Facebook Group for support, accountability, and ad hoc trainings
Private Voxer Group for daily support
2-Day Energy Reset Retreat|Oct 31- Nov 2 2019|San Diego, CA
Emily will be training you to see, feel, and clear energy blocks and access the Akashic Records. Just like advanced energy training, you'll have the opportunity to practice giving and receiving this work. There will be lots of grounding and integration time. Expect to shift out of limiting beliefs and prepare for setting intentions and creating a sacred space for the year together.
5-Day Grounding Retreat|March 22-27 2020|Sedona, AZ
We will be focusing on various types of healing and manifesting our dreams. It's all about luxury, relaxing, exploring nature, eating chef-prepared meals, and chilling out! The Phoenix Mentorship will have an exclusive VIP day with Emily and special guests. (This retreat will be available to a select group of additional guests for $5500. It's free to The Phoenix Mentorship).
-> MORE INFO: www.emilyaarons.com/sedona
2-Day Integration Retreat|July 23-25, 2020|Plum Island, Newburyport, MA.
Final in-person meet up in one of Emily's favorite places near home to celebrate growth, alignment and new opportunities on the horizon. It's a time to set new intentions and goals and connect energetically to what's coming.
Business Made Simple Course & Membership with monthly themes
Mastery & Ascension Membership – Monthly Meditation and Energy Clearing
Entire meditation and workshop library
My personal list of healing experts.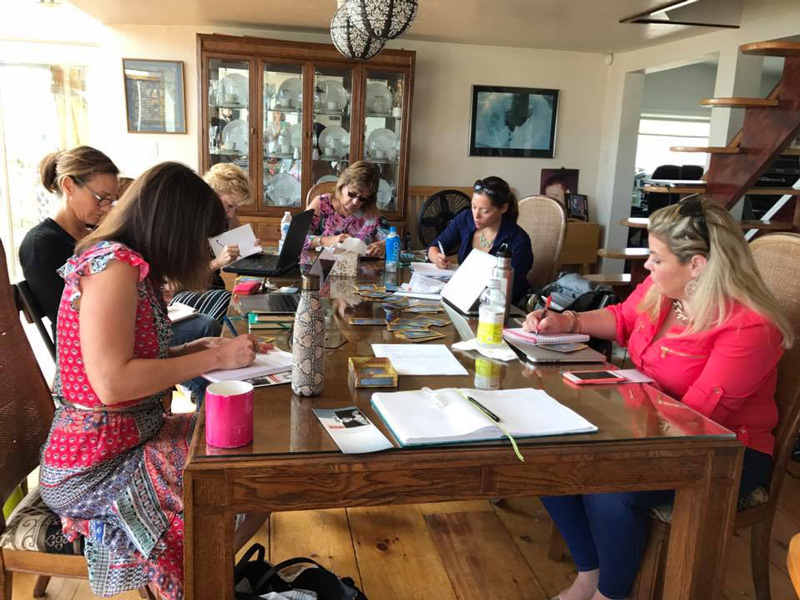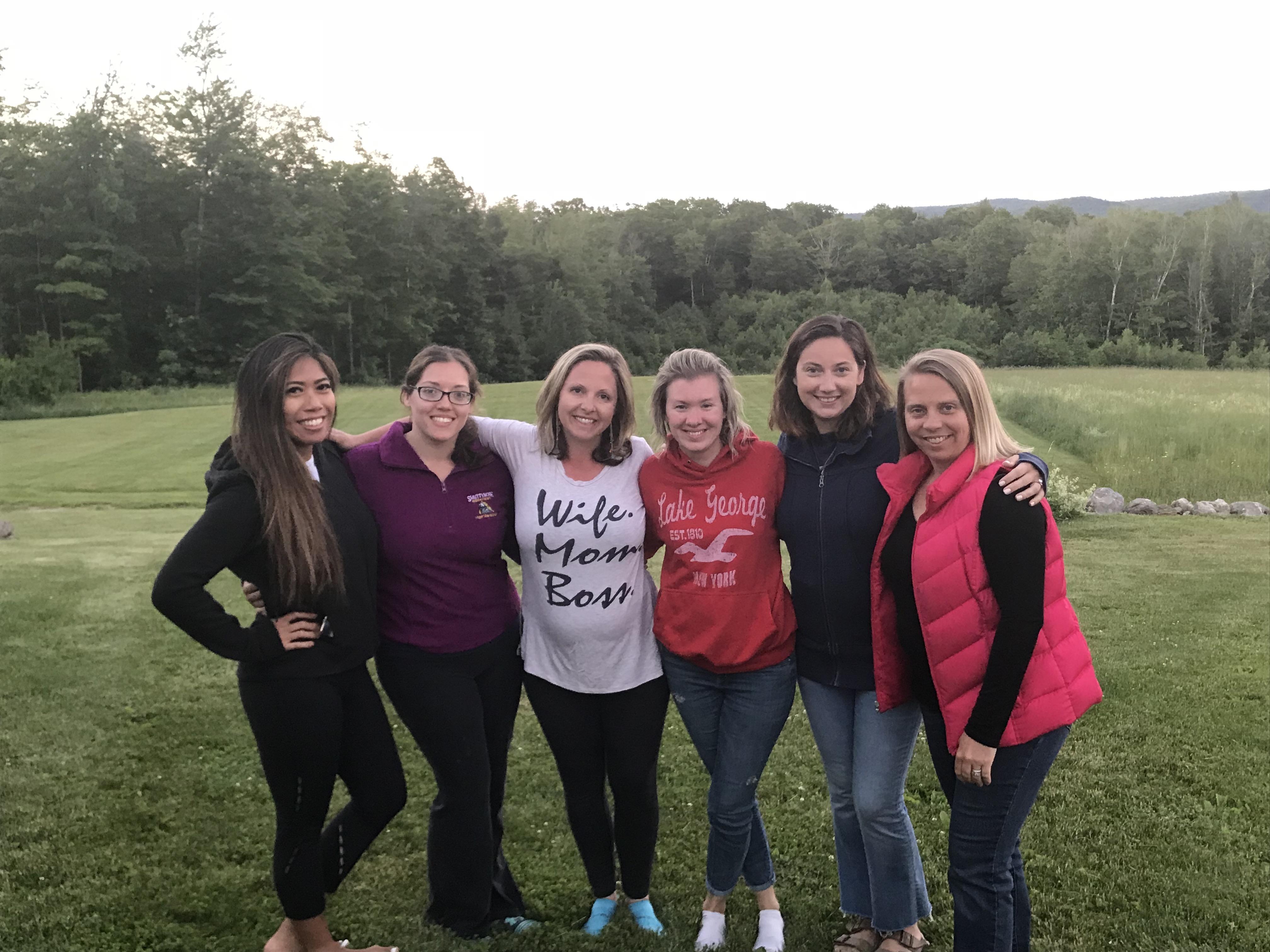 The Biggest Wins for Past Members: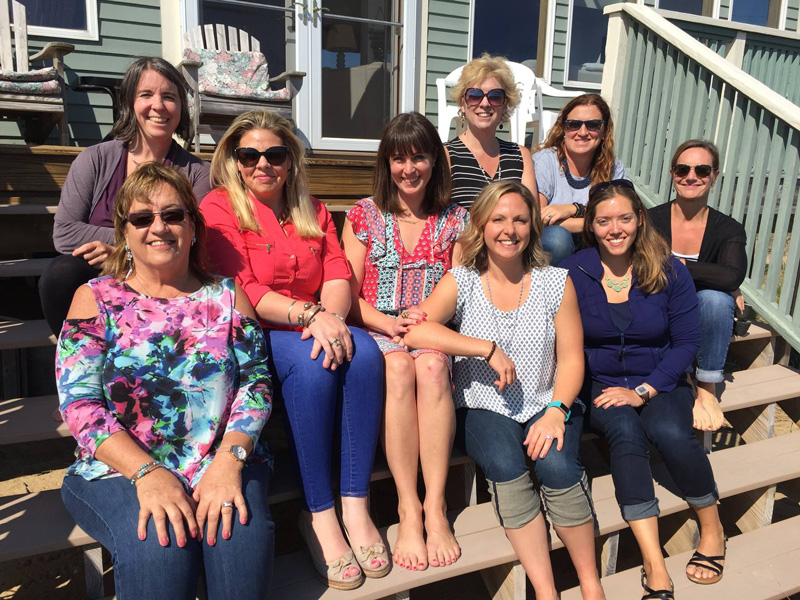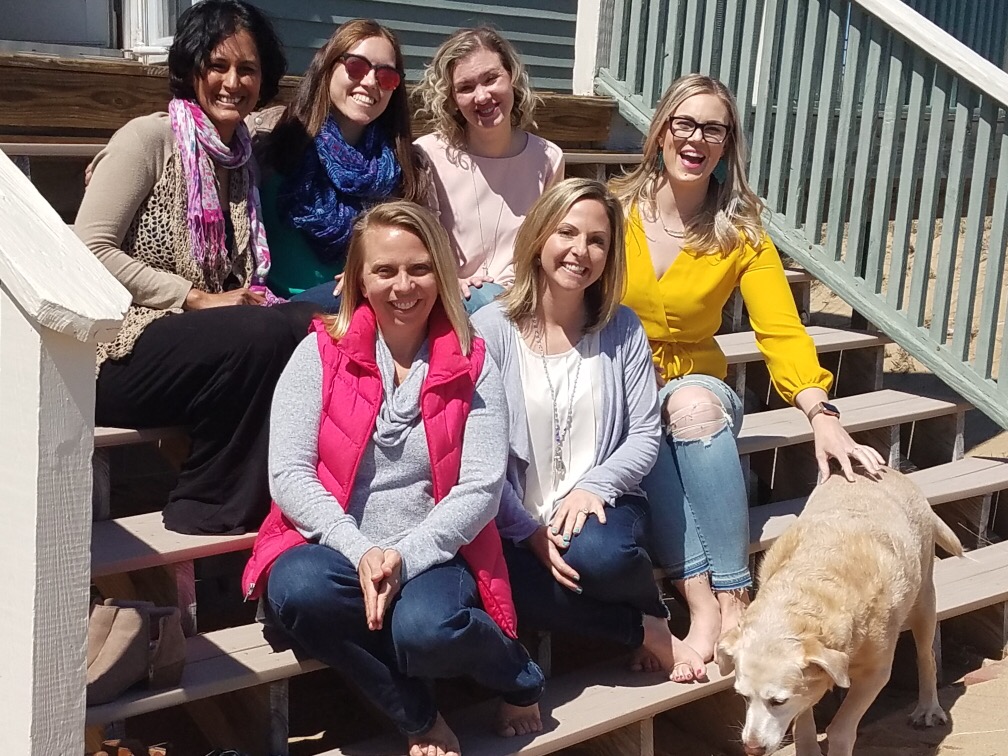 Emily helps to clear out anything that is in our way.
I love how Emily helps us to tap into our higher self. She gives us the meditations to help bring us to a new consciousness where we can connect with our soulmate clients. She supports us in doing things in business that feel light rather than heavy. We are more in the flow of receiving when we run our business this way. She encourages us to do what is right for our business, rather than looking at what others do. Emily helps to clear out anything that is in our way. It's all about how she has us connect with a deep knowing of who we are and what we were brought here to do, and how to bring it into the physical world (with the support of divine intervention). The group is great for accountability and keeps us all motivated to reach our goals.
– Dr. Maggie Luther
The support of everyone in the group has become a huge part of this program. At any point I feel I am stuck on something or need advice I know that there's a whole group of women who are willing to help. It's a special feeling, and one of my favorite parts of the program so far."
– Sarah Fellah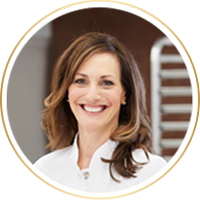 I am free to follow my dreams.
I feel like this program has been about self care and compassion, trust, acceptance, and releasing that which no longer serves me so that I can move forward with ease and confidence. It's healing and nurturing my soul so that I am free to follow my dreams. I really didn't know what I was getting into when I signed up for this program, and I'm so happy I stayed with it. I literally didn't understand what it was going to offer me, or how much I actually needed this spiritual support in order to truly grow and be successful.
– Karen Collins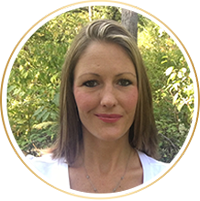 I feel so comfortable and connected to this group.
The support and sisterhood that has been built within this program is stronger then I ever imagined possible. I have never met any of these women, including Emily in person before, yet I feel so comfortable and connected to them. The collaborative vibration of the group keeps me feeling high and continuously growing. There aren't many friends who are comfortable talking about money and income with each other either so it's very comforting to encourage everyone's financial success along with their emotional success, too.
– Jenn Wood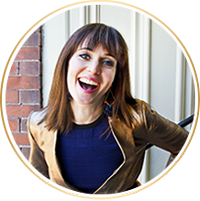 The one-on-one attention has been incredibly beneficial but the group exposure has also been really great – hearing what other people are going through and being able to help because I have experienced it too or even hearing about something pre-emotively knowing I might go through it down the line. It's all been very eye-opening.
– Helena Grant
Are You Ready for a Miraculous Breakthrough Year?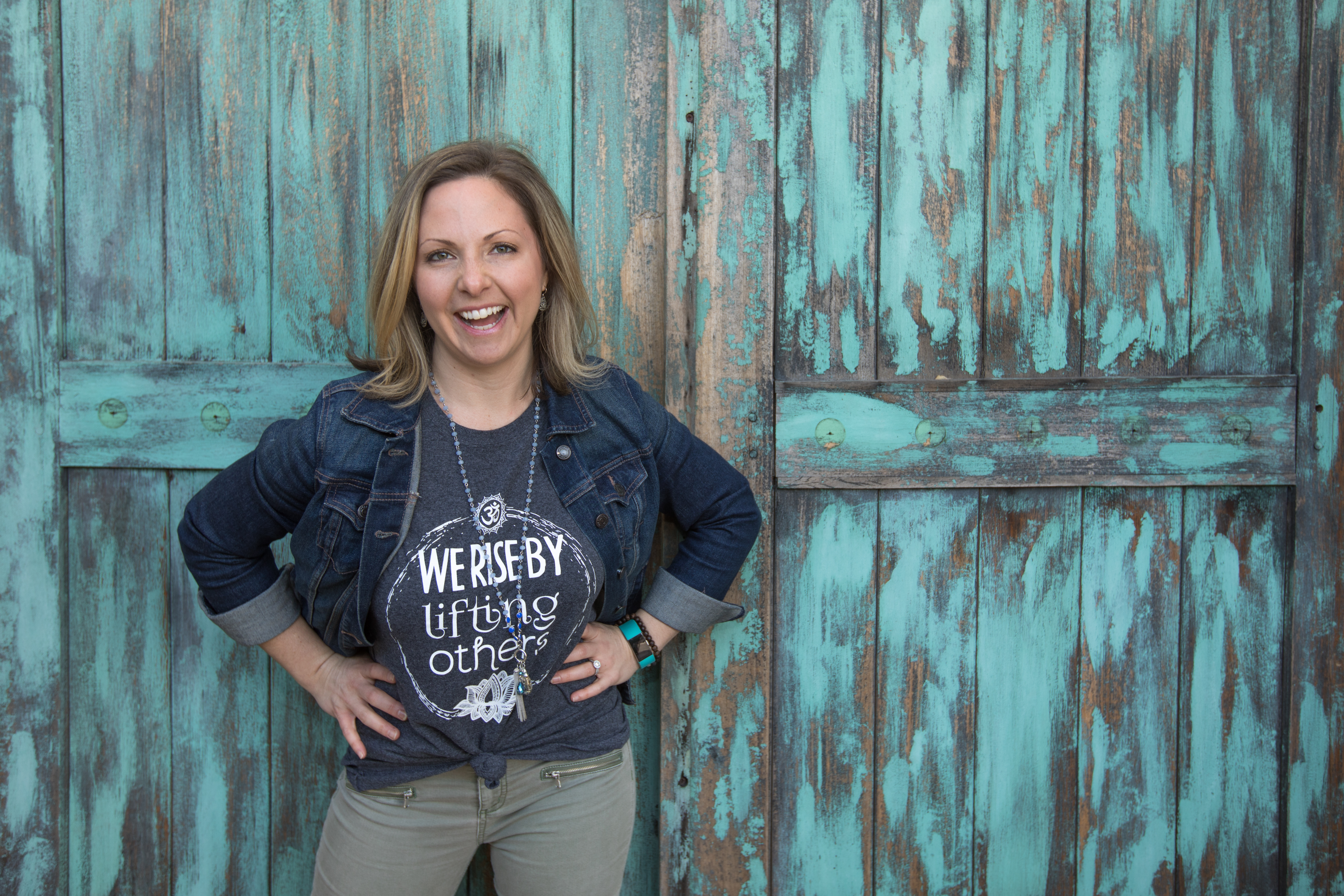 A love note from Emily…
I created The Phoenix Mentorship in 2017 as a intimate community for entrepreneurs to expand their intuition and soulfully scale their business. While every year I sold out the spots and I loved my clients, I wasn't serving at MY highest level as a teacher and healer…
I'm re-opening the doors, but this September will be a whole new focus!
For the FIRST TIME, The Phoenix Mentorship is solely open for 6-figure entrepreneurs. I'm focusing on my zone of genius to help you unlock your intuition so that you can bring your business to a whole new dimension.
YOU DON'T NEED MORE STRATEGY. YOU NEED ALIGNMENT.
If you're ready to go deep, let's do this!
Please know, this is a VERY sacred space and I'm being INCREDIBLY SELECTIVE with who I allow into this group.
I invite you to sit in silence and fully align to your highest self before submitting your application below. The energy you put into your application will be received.
With Love,
Emily