Why is the Phoenix Mentorship so powerful?
It's a spiritual approach to business!
The 12-Month Phoenix Mentorship is a hybrid of my powerful 1-1 coaching and Soul Book Editing and energy healing, psychic business strategy, accountability, as well as masterclasses with industry experts.
Phoenix Members agree, the 1:1 Soul Book Editing sessions have been life-changing! There are simply NO OTHER programs out there that offer this kind of individualized attention and healing!
The Promise of the Phoenix Mentorship:
To help you soulfully scale your business from the inside out.
A space for deep soulful healing
An opportunity to connect with like-minded spiritual women who "get you"
A place to be YOU and be seen and heard
A group that loves your voice and your presence
A supportive place for powerful women to rise up together
A place to grow your business and expand your intuition
A mastermind where you only meet remotely
A course with homework assignments
A group where you're mostly left to figure out problems for yourself
A group of people who only care about your business
A place to complain about your business and expect others to fix it
The Phoenix Mentorship is for you if:
You're ready to find your voice and step into your power and scale your business and create more impact in your community!
You have BIG dreams, BIG plans, and are committed to taking bold inspired action to have a BIG breakthrough in your business!
You embrace being part of a group environment and you're dedicated to the success of other members!
You're open to giving and receiving feedback for the betterment of your business!
You have an abundant mindset and you're willing to open up to new possibilities and ideas!
The Phoenix Mentorship is NOT for you if:
You'd rather have just 1:1 coaching and healing sessions but don't care to be part of a group.
You're stuck in a lack mindset and always get stuck in your "blocks"
You're expecting someone else to do the work for you.
You don't have any sort of business, services, or offerings yet
You complain about your circumstances or feel like a victim of your circumstances
Why The Phoenix Mentorship Works
The Phoenix Mentorship is a sacred space for breakthroughs to occur internally and externally.
It's support like you dream about, this is a sisterhood and a family. Each member plays an integral role to allow for massive growth and transformation. This program attracts incredible women that are able to lift you up when you're down, and to cheer you on when you're fully in your power and killing it!
There's not a single program out there that provides 1:1 deep energetic healing support along with a group mastermind-like atmosphere.
The Phoenix Mentorship Program Details:
Each month you'll receive the following…
(2) Group Coaching Calls with Hot Seats
Action plan for aligned action taking following Business Made Simple course and membership Monthly Themes
Email and text access to me daily
Private Facebook Group for support, accountability, and ad hoc trainings
Private Voxer Group for daily support
Four In-person/Virtual VIP Days
(1) Kick-off VIP DAY – In-person/virtual event to take apart your business and put it all back together, set intentions and goals, align with your power, and connect in-person/virtual if needed!
(3) VIP DAYS – In-person/virtual check-in to make sure you're still in full alignment with goals and pivot or challenge yourself as needed
6 Soul Book Editing Healing Sessions with Emily
Including angelic channelled messages from your guides and Psychic Biz Strategy
In-Person Berkshire Retreat June 15-17
This is a HEALING retreat, we won't be doing very much other than relaxing, eating chef-prepared meals, some gentle yoga, exploring nature, and chilling out!
Business Made Simple Course & Membership with monthly themes
Monthly Meditation and Energy Clearing
Entire meditation and workshop library
My personal list of experts: Facebook Ads, Website creation, Branding design, etc.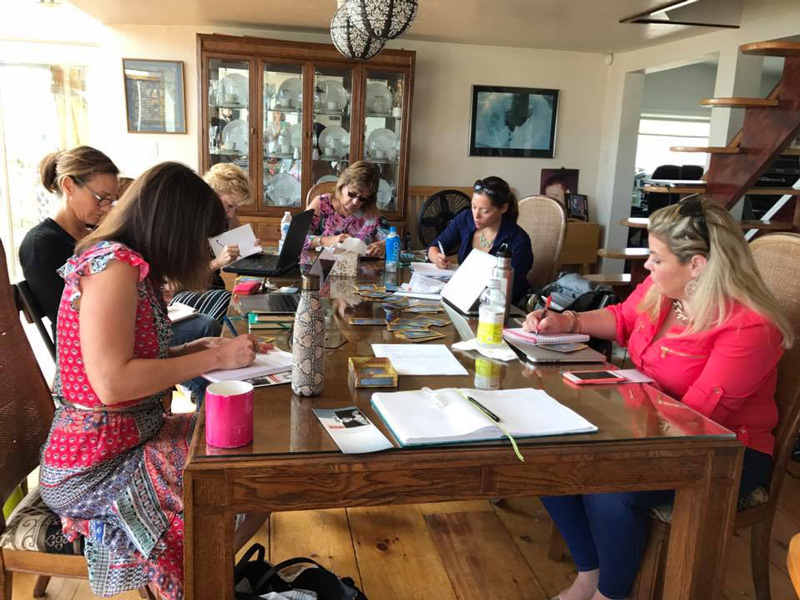 The Biggest Wins for Current Members: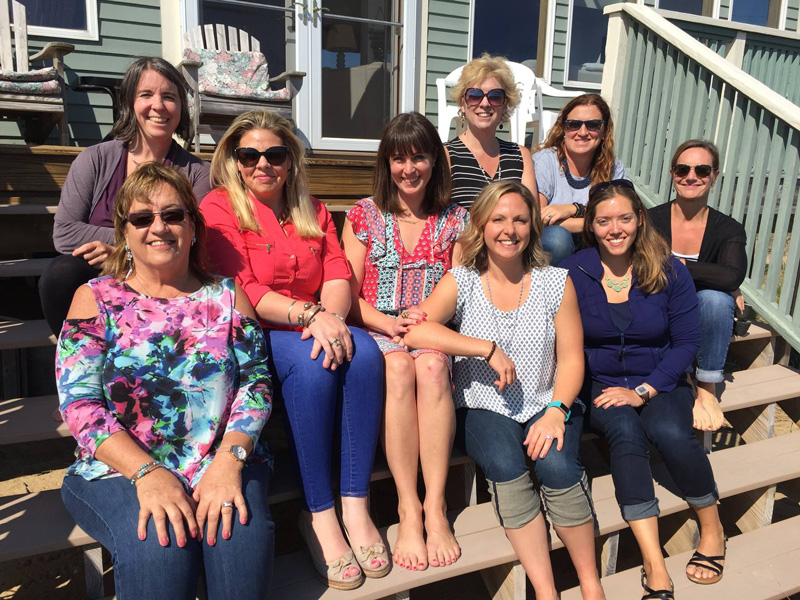 It's not only about making money it's about bettering your self. It's about working on your mind body and soul. It's also women empowering women. Which I think is so incredible. I love the connections I had made.
– Kris Keidel
The support of everyone in the group has become a huge part of this program. At any point I feel I am stuck on something or need advice I know that there's a whole group of women who are willing to help. It's a special feeling, and one of my favorite parts of the program so far."
– Sarah Fellah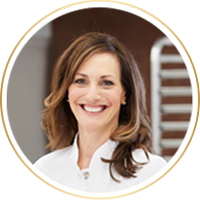 I am free to follow my dreams.
I feel like this program has been about self care and compassion, trust, acceptance, and releasing that which no longer serves me so that I can move forward with ease and confidence. It's healing and nurturing my soul so that I am free to follow my dreams. I really didn't know what I was getting into when I signed up for this program, and I'm so happy I stayed with it. I literally didn't understand what it was going to offer me, or how much I actually needed this spiritual support in order to truly grow and be successful.
– Karen Collins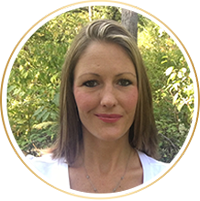 I feel so comfortable and connected to this group.
The support and sisterhood that has been built within this program is stronger then I ever imagined possible. I have never met any of these women, including Emily in person before, yet I feel so comfortable and connected to them. The collaborative vibration of the group keeps me feeling high and continuously growing. There aren't many friends who are comfortable talking about money and income with each other either so it's very comforting to encourage everyones financial success along with their emotional success, too.
– Jenn Wood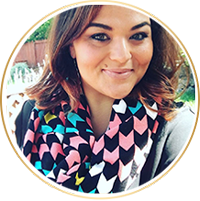 I now realize how easy business can be!
Emily's mentorship has made me realize how easy business can be when I do the work; meditate, practice self love, plan and take action to get aligned with my best self. There's no way I'd be where I am in my business without having been a part of the Phoenix Mentorship. In one month I recruited EIGHT women to my team! And this was the most stressful month of my life even though my family was evacuated from home for 10 days after a wildfire. I wholeheartedly believe that hitting this accomplishment and earning 3 levels of promotion, during my first three months with my company, was entirely due to being amongst Emily and the rest of our group.
– Arianna Stratford
Emily helps to clear out anything that is in our way.
I love how Emily helps us to tap into our higher self. She gives us the meditations to help bring us to a new consciousness where we can connect with our soulmate clients. She supports us in doing things in business that feel light rather than heavy. We are more in the flow of receiving when we run our business this way. She encourages us to do what is right for our business, rather than looking at what others do. Emily helps to clear out anything that is in our way. It's all about how she has us connect with a deep knowing of who we are and what we were brought here to do, and how to bring it into the physical world (with the support of divine intervention). The group is great for accountability and keeps us all motivated to reach our goals.
– Dr. Maggie Luther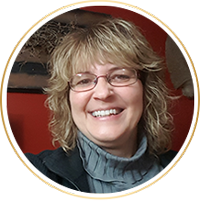 The mentorship program to me has been life changing. This program completely showed up in my life when I truly needed the guidance and support to get me headed in the right direction. I had been at a stand still for quite some time and really was not sure which direction I was to go in. The support system and guidance this program has given me was exactly what I needed to move forward.
– Deb Detweiler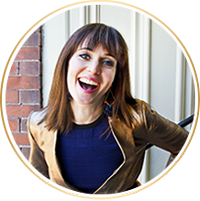 The one-on-one attention has been incredibly beneficial but the group exposure has also been really great – hearing what other people are going through and being able to help because I have experienced it too or even hearing about something pre-emotively knowing I might go through it down the line. It's all been very eye-opening.
– Helena Grant
Are You Ready for a Breakthrough Year?
The 12-Month Phoenix Mentorship Investment
If accepted, your first payment of $2000 will be due immediately. The payment plan will have 11 equal payments of $1690 beginning May 15, 2018, and ending March 15, 2019.
If accepted, your first payment of $2000 will be due immediately. The remaining balance of $15,000 is due by May 15, 2018. This option has a savings of $3590.
If you feel like a high-level of strategy, coaching, and accountability has been missing from your life, I invite you to submit your application below.
You are one of the best at what you do, and together, we'll show you what else is possible!
With Love,
Emily